Hi, I'm Sabina
The past 7 years, I have been helping thousands of people just like YOU to be healthier, wealthier, have wonderful relationships and live a fulfilling life of their dreams.
My growing experience of thousands of hours conducting intimate one-on-one session, teaching, running workshops and retreats in Thailand and Bali is a guarantee that you are in nurturing hands. I am the founder of Journey to Love Co., Ltd. and I am confident that I can guide you from WHERE YOU ARE to WHERE YOU WANT TO BE.
"In just 3 sessions, I was able to feel PEACE in my life again. I gained back the confidence that I lost."  – Sarah, Thailand
"3 hours after I left the session, I got my first offer, the money I couldn't resist then comes the second and the third. I was on a roll. Everyone suddenly wanted my service. They are interested in my products. I woke up the next morning with ease knowing something magical happened yesterday." – Nan, Thailand
Are you ready to live the life of your dreams? Let's begin.
Leave your details below to receive tips & how-to to live a fulfilling life now.
Zona, Thailand
I had a much needed reiki session with Sabina and it totally shifted some energy in my life. Her goodwill and kindness really opens up new perspectives and acceptance in me. I couldn't recommend enough and sure will be back.
Fern, Thailand
It's like Sabina has healed all my old problems with my ex. Sabina showed me my life pattern which I knew but always made excuses and didn't want to accept. She guided me to walk straight to the goal. Not knowingly, I keep doing Sabina homework everyday and my mind + heart's muscles get stronger. With Sabina guide, her listening to me, her intuition, her homework – I know what I want, I manifest what I want, and I won't let my standard to drop like in the past because of fear that no one would love me. I have been in sessions with Sabina 4 times and miracles happens. I believe magic can happen, and the whole situation can be changed. Thank god I met her.
Tina, Thailand
"The highlight of my journey with her, I must say was the EFT sessions as the blockages, the stories and the emotions that are stuck in our bodies I mean to do it and FEEL the shift or the energy move out of your body was just profound. I'm still learning the lessons out of those sessions. I can't say thank you enough as she's always ready to offer and help you through your journey of course if you're ready to make the change. 🙂 Buckle up as its worth the ride. ❤️."
Fergie, Thailand
Thank you Sabina for a wonderful reiki session, you have made me learn so much about myself and reiki world. I feel very gratitude that the world bring us to meet again and learn about this amazing unconditional love energy. I ❤️ Reiki & Sabina
Alice, Thailand
I want to thank you Sabina for making time for me during your fully booked schedule! At first, I wasn't sure if you would be able to do a session for me virtually, I wasn't sure if it's possible that we would be able to communicate and connect in the same way like when we do our session in person but we did! I felt such a direct communication, connection and gained so much clarity from our session together. I felt your warmth and your skills, you helped me to discover the root cause of my problems. I was afraid of trying something new even though I had many ideas but I am afraid to do it because I'm afraid to start again. You've helped me gain perspective 4 years ago and you have done it again. I will always think of you and your encouraging words.
Nan, Thailand
3 hours after I left the session, I got my first offer. The money I couldn't resist then comes the second and third offer. I was on a roll. Everyone suddenly wanted my service. Everyone suddenly wanted my products. I woke up the next morning with ease knowing something magical happened yesterday and I actually have attained to ease my financial difficulty.
Tina Krissana, Thailand
"Your 'Nurture Your Inner child' Workshop is really a door opening to me. I'm entering a phrase of my life. Love you."
Emma, United Kingdom
"I have been practicing yoga with Sabina for around 6 months now and I have loved every single session. Whether we have a small group, or an individual class – she always supports and guides you fully, allowing you to achieve your best that day. Her classes are highly personalised and leave you feeling calm and at peace with your body and the world!"
Saima, United Kingdom
"Sabina is not your average yoga teacher. She has been practising for years and lives what she practices and teaches. Her sessions – whether group or one on one – are carefully thought through and mindfully executed. What I particularly like is her knowledge of the poses and how they work for us as individuals and why. She takes time to explain, to modify and help you learn – at your own pace, not hers. Having suffered a major injury, Sabina was mindful not to push me too hard and has spent time researching and adapting her routines for me, she has studied carefully how to modify poses for those who cannot do as much as others – she challenges without pushing you beyond your limits. Yoga with Sabina is gentle, restorative and yet makes me feel like I have explored the world in each session. And so with Sabina – I can breathe and feel like I am moving forwards – the very heart of yoga."
Su Ching Teh, Singapore
"During my first pregnancy, the pre-natal yoga classes I attended were rather static. During my second pregnancy, I met Sabina, who introduced me to a pre-natal flow sequence that was more dynamic, but mindful of my changing body. Sabina is gentle and encouraging; I feel refreshed and relaxed after her classes. It's been five months since I gave birth to my second child, and I continue to practice yoga with Sabina and learn from her spiritual outlook on life. I always look forward to our sessions together."
Denise, Philippines
"Always a joy doing prenatal yoga sessions with Sabina! She's definitely professional and knowledgable about the practice and will recommend her to my friends!"
Nicole, United States
"I've been doing yoga with Sabina for most of my pregnancy and she has helped me prepare not only my body for labor but more importantly my mind. At the start of every class, she asks me how I'm feeling and caters the class' movements and mediations to help with whatever aches or anxieties I'm having. I feel like the best version of myself after the class has ended! Sabina has such a warm and beautiful energy, I can't wait to continue with her after the baby arrives."
Nok, Thailand
"Inner child is a wonderful class for me and I got an important technique to help my life in the future."
Si, Thailand
Sabina helped me to detach from the problem that I thought was so big. I could see clearly now and what seemed like the most difficult relationship with my mother became easy. I am so grateful to have this happier relationship with her.
Boat, Thailand
I learned Crystal Healing with Sabina, what I got was more than just knowledge on stones! I get to reflect and see my true self, it was fun and so hands on and practical. Sabina gave her all and really paid attention to us. Classmate was sweet and I feel my heart is full!
Rat, Thailand
I see a big change. I haven't seen her laugh in years and she started laughing with us again. Whatever it is your are doing, keep doing it for her and with her!
Pat, Thailand
I normally don't like to do these types of sessions because I feel left alone after and I'm lost as to what I need to do next but with you, I can see positive change in my life. I look forward to each sessions with you as there is something for me to DO after the session and I am just so grateful for you.
Fran, France
A few months ago I was in a bit of a stuck place and felt I needed some assistance to get things flowing again. Immediately in my first session with Sabina I could feel things shifting back into alignment. Sabina is extremely intuitive and in each of our sessions together her guidance has mirrored back to me things I have been contemplating over the past months. Without having shared these contemplation with her, Sabina intuitively affirmed the directions and guidance I had already been hearing as a whisper, thus giving me the reassurance and confidence I needed to make my next steps. To anyone contemplating a discovery call with Sabina, I say GO FOR IT!! Sabina is an amazing, loving and empowering woman to have guide you into a better space with yourself and you'll very likely already feel more empowered and connected with yourself after the shortest of conversations with her. ✨🌈💖🦄💫 xx
Rung, Thailand
Thank you Sabina for your love, I feel very happy, in fact everytime I see you, I am so happy. It's like meeting a long lost friend and I feel so grateful for our session together, thank you for teaching me to know myself again. You taught me to pay attention to my feelings, be aware of it and understand it better. Thank you this positive energy sent through the session, I am glad we did this! I love you.
Stephanie, France
Wonderful yoga teacher, Sabina has been on my side during my pregnancy until the very last day. She helped to built strength in my body and balance my emotions, week after week. She is such a bright person, positive and full of love ! She has been adjusting the sessions to my level of energy and has adapted my yoga practice taking into account all the changes occurring in my body during pregnancy. After each session, I felt so relaxed and energized ! I must say that yoga with Sabina has made a huge difference during my pregnancy.
Why Work with Sabina?
Sabina helps you to move from a state of loneliness to a state of love, she's helped thousands of people to live a fulfilling life of their dreams, people who were lost, feeling hopeless were feeling happier, wealthier and manifesting miracles into their own life. Sabina's living and breathing mission is to see you living and loving happily ever after right now. 
Your Premium & Trustworthy Choice
Supports You to Have Wonderful Relationships
Over 80% Client's Success Rate
Provide Accountability System
Choose Your Journey
Did this ever happen to you? You're reading all the right books, watching all the right videos from the right coach and to top it off, you are also eating clean and doing everything thing accordingly yet the results just aren't sticking. One of the most important things is to have consistency and the right support to help you grow and make your love & happiness permanent, which is why I have created these programs for you to ensure your long lasting happiness and freedom to live the life of your dreams and be surrounded by wonderful relationships within and around you! 
Free Monthly Love & Miracle Workshop
Do you want manifest more love & miracle to your life now? Sabina offers a free monthly workshop for you to get a feel, just remember to leave your details here so you can receive the invitation on your inbox!
Journey to Love
Are you ready to manifest relationship of your dreams? Sabina will guide you to move from a state of loneliness to love and feel empowered to manifest new relationships into your life. This is a virtual guided 7-week online course, leave your details here to receive the invitation. 
One-on-One Journey
This journey is individualized for you, a one-on-one journey to help you with abundance, love, relationships and much more. Book your free call to see what would be the best solution for you.
Journey to Love Retreat
Love is who you are, not just any love but the greatest love of all. This journey is ideal for you to immerse and transform from inside out while manifesting the wonderful life of your dreams. Leave your details here to receive invitation on the upcoming retreat. 
YOUR BENEFITS FROM THE JOURNEY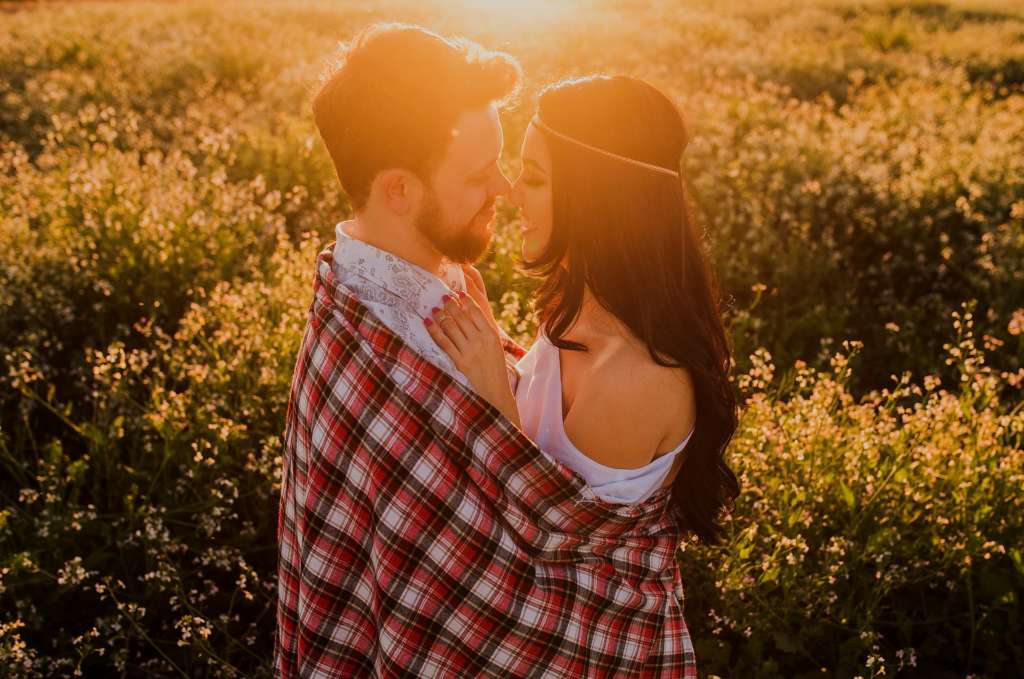 LOVE
Manifest magical and wonderful relationship with yourself, your loved ones and even attract a partner into your life. 
HAPPINESS
Transform depression into joy and begin living happily ever after right now.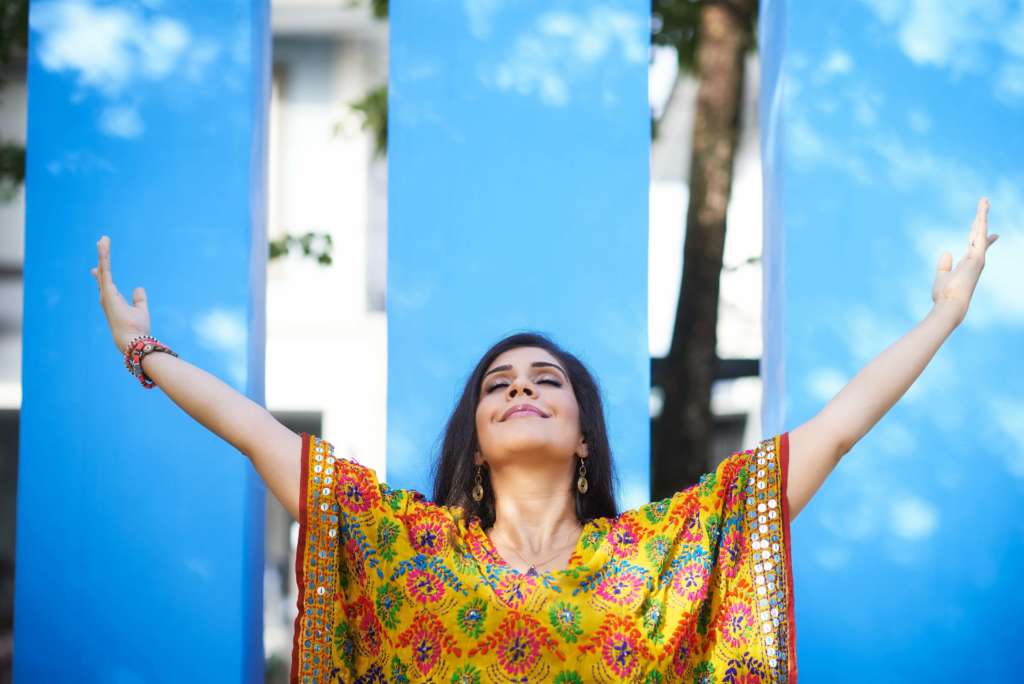 FREEDOM
Live a life on your terms and meaning, feel FREE physically, emotionally, mentally and spiritually!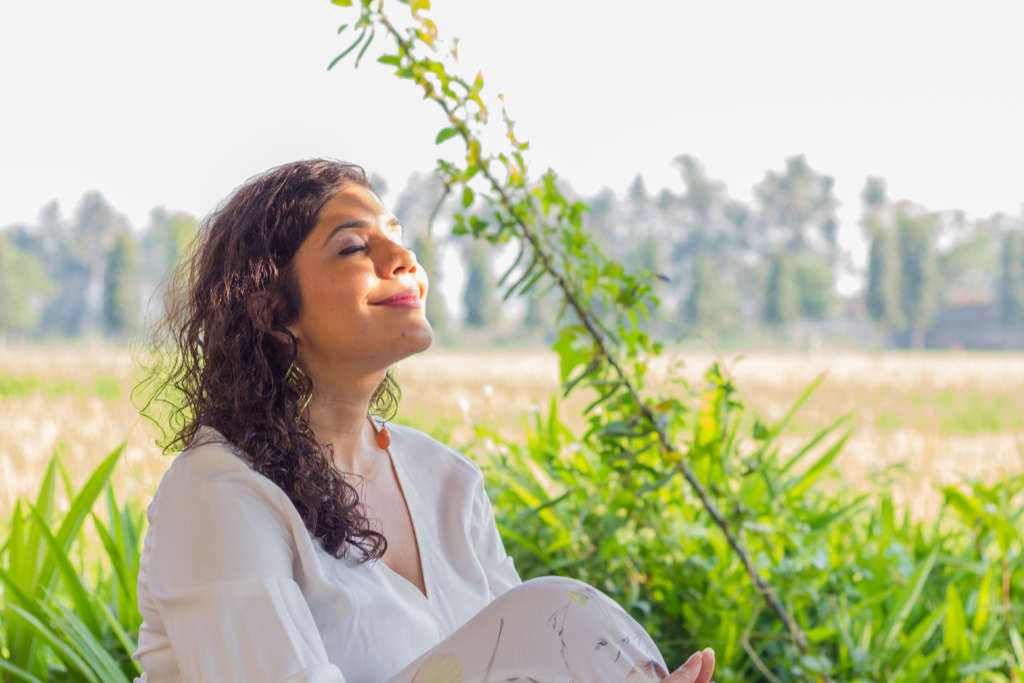 ABUNDANCE
A stronger foundation when it comes to your wealth, abundance, purpose and career.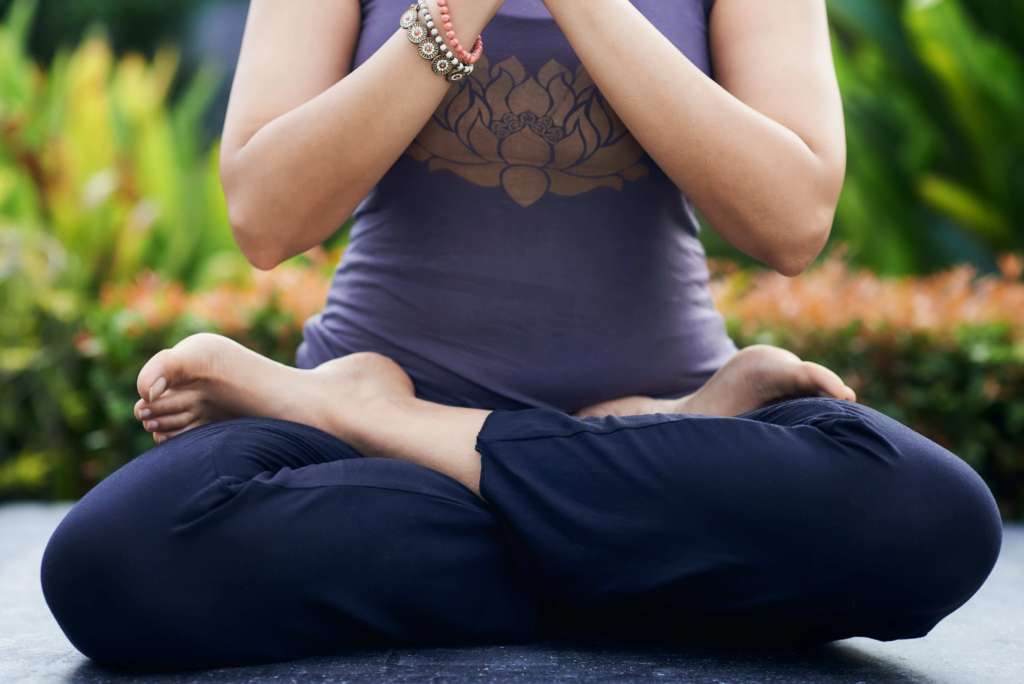 FERTILITY
Realign your inner energy so you can create room for fertility and other divine creation.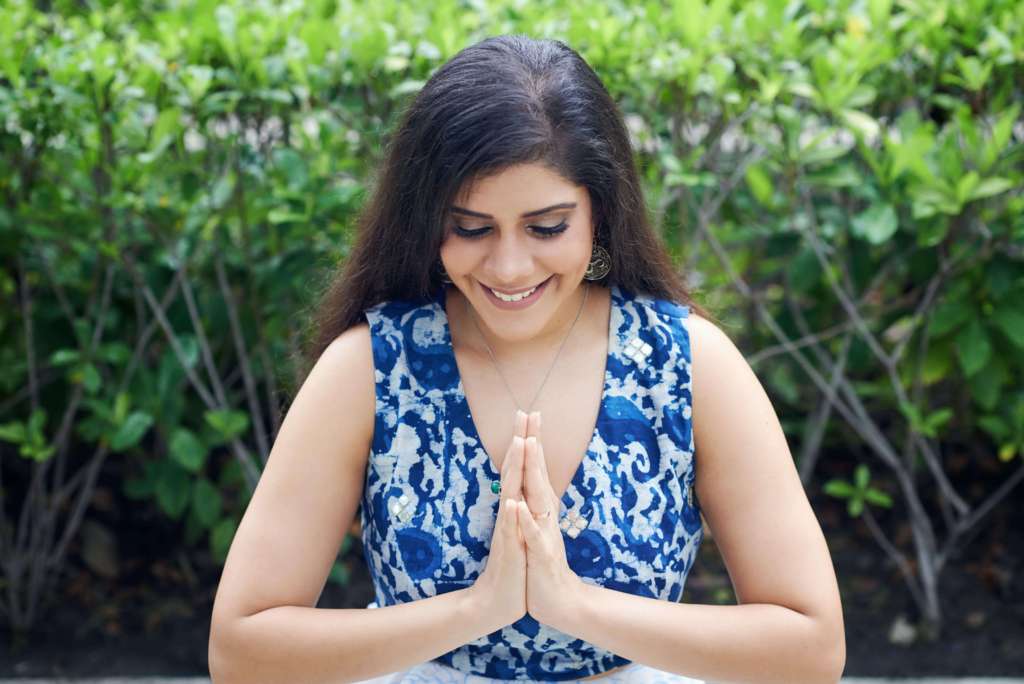 ENLIGHTENMENT
Connect to your authentic self, live in mission and contribute to the planet with joy. 
Sabina​ conduct VIRTUAL sessions via Zoom, private sessions and classes around Bangkok and Chiang Mai.
E-mail or WhatsApp her to get book your slot.
Tue. – Sun. : 08.00 am – 20.00 pm